Concept
Lab
Autotaps™ designs, manufacturers and markets infrared electronic taps, DIY automatic tap adaptors, automatic urinal flushers, automatic shower products and accessories. Our R&D Department are on constant search for new innovative designs and inventive technology. Here, you'll find some of our new and up-coming designs scheduled to be available very soon.
NOTE: Not all concept will make it to market and our final design approval, sizes/dimension may differ from those shown below.
TIMED-FLOW AERATOR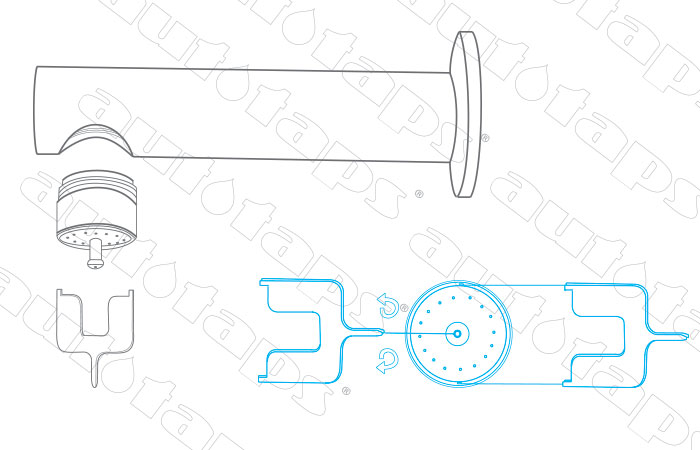 This aerator design allow water to flow for a specific time and shuts off automatically. It uses time delay mechanism to release water - flow time can be adjusted according to usage/user's preferences.
SENSOR REMOTE CONTROL V1
A 4-button sensor remote control that gives end-user the abilty to change few parameter in the sensor microchip.
SELF-ACTIVATED TAP
This self-activated manual tap uses a spring-loaded mechanism to shut water off automatically. Once tap is turned on manually, the spring allows the valve to gradually snap back to close position. Timing and tension of the spring can be also be adjusted.
NEW SENSOR HOLDER
This is our new 'deck-mounted' sensor holder and used in conjunction with ASK-200 sensor kit.
TOUCH SENSOR CONCEPT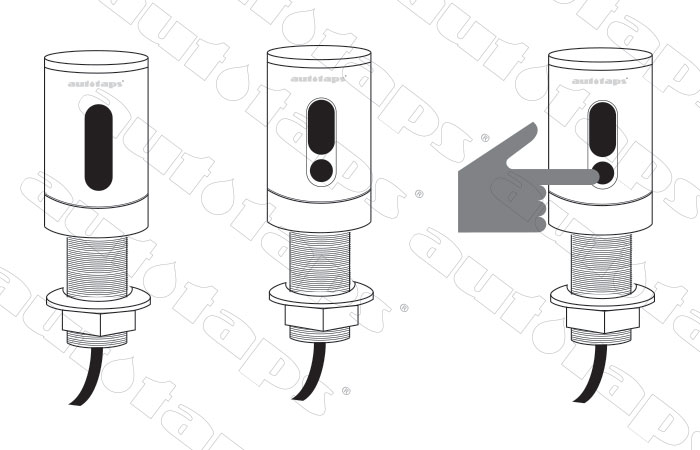 This new sensor has an advance 'touch' function to set few parameters without using a remote control.
NEW REMOTE CONTROL FOR SENSOR V2
Brand new remote control with advance sensor settings and activation methods. This remote can auto-calibrate itself, flush pipeline, put the sensor on stand-by etc.
NOTE:
 Colour and designs may differ from above picture shown.